Accommodation
Accommodation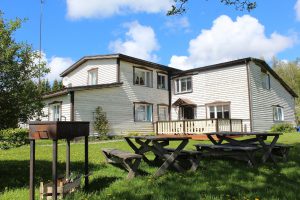 Järveääre Leisure Center offers accommodation in the village of Jõeranna, in the municipal area of Hiiu. The way to reach us is to turn left at the intersection where turning right takes to the center of Kõrgessaare (and the "Viinaköök" restaurant). Drive on for 700 m and you will have arrived. Our location is in a naturally beautiful place, on a lake shore. It's a very shallow lake but full of fish in spring time, when you can fish for roach, orfe, pike, etc.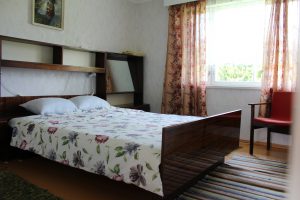 The place where Järveääre Leisure Center is located is quite remote, so you're sure to have a peaceful time. We have a games field right outside, and a barbeque place, and a fine lawn where you can just sunbathe, play sports, petanque, etc. The rooms have a wonderful view of the yard and surrounding wilderness, and the cabins have direct view of the beautiful lake.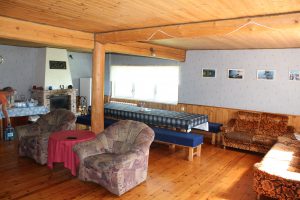 We can offer 4 rooms for rent, and 3 cabins. We have 17 beds all together. The cabins, the three-person room, and one of the two-person rooms can also be fitted with an extra bed. The guests are free to use the shower, and you can make your own meals. Additionally, we have a sauna and a fireplace room where you can enjoy yourself, and hold events like birthdays, weddings, etc. You can also pitch your tent in the yard. You can use a common computer, and we have Wifi.